Poreisiin
Poreisiin Koli
Price

5.250 €

Pay monthly

136 €
Näppärä ulkoporeallas kahdella makuu- ja kolmella istumapaikalla. Kattavat jalkahieronnat pohkeille ja jalkapohjille.
Tyylikäs lumenvalkoinen sisäväri päästää vesirajassa olevan led-valaistuksen oikeuksiinsa pimeinä syys- ja talvi-iltoina.
Ulkoverhoilu on harmaa, lämpökansi tummanharmaa.
Tämän ulkoporealtaan valmistaa Euroopan suurin poreallasvalmistaja Wellis.
Hinta: 5.250 €
Kuukausierissä: 136 €
Tilaustuote, tarkista toimitusaika info@propatio.fi
KAIKKI VALMIINA: allas varusteineen, eristetty lämpökansi, suodatin, Aqua Excellent -hoitoaineet, virtajohto ja rahti.
Ulkoporealtaan asennus, käyttöönotto ja ylläpito on helppoa ja henkilökuntamme asiantuntemus on tukenasi.
Tarvitsetko rahoitusta?
Yksityisasiakkaille Tuohi-rahoitus
Rahoitus yrityksille
Poreisiin Koli
Tekninen informaatio
SIZE

190 x 190 cm

WEIGHT BEING EMPTY

270 kg

CAPACITY

700 liters

PUMP POWER

2.2kw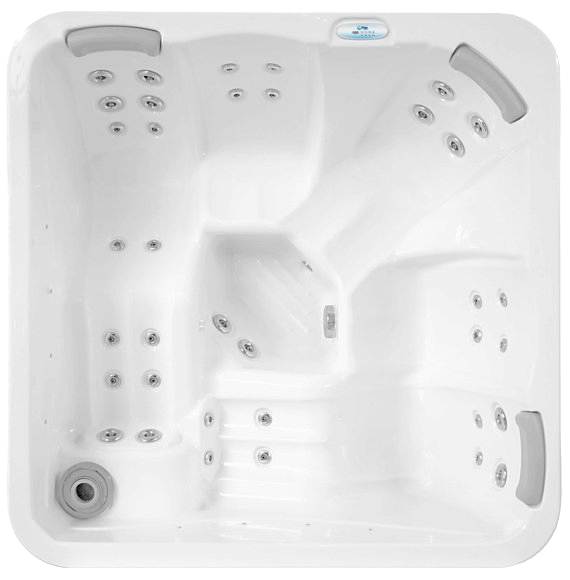 NUMBER OF PEOPLE

5

JETS

36

HEATER POWER

2kw

ELECTRICAL CONNECTION

16A
Reliable partner
AAA-raiting
10 years of experience
More than 2000 delivered spas
Solution provider
Regonized brands
For outdoor and indoor use
Versatile selection
Service promise
Professional team
Service & technical support
Webshop & store
The biggest showroom
30 models on display
Accessories & spare parts
Come and test our spas & sauna
Poreisiin Koli ominaisuudet
Perusominaisuudet
Polyfoam-runkoeristys
Eristetty lämpökansi (12cm)
5 vuoden runkotakuu
Suodatus- ja lämmitysjärjestelmä
Synteettinen, huolto- ja hoitovapaa ulkoverhoilu
Hyvinvointi
Antimikrobi-suodattimet
Niskatyynyt
Get in touch
Pro Patio Oy is an AAA-rated company specialized in outdoor and indoor pools, swimming pools and hot tubs. Get high quality pools from all sizes and price ranges, from leading manufacturers worldwide. Pool supplies and maintenance are also included in our service offering.
In our store, there are nearly 30 whirlpools, hot tubs and swimming pools.
From our extensive range of pools, we will surely also find pools suitable for your needs. Power of water!
Contact details
ADDRESS
Laastikuja 1, F1-01720 Vantaa, Petikko
STORE
MAINTENANCE